RCI is committed to partnering with our local community and stakeholders statewide. See our partnership opportunities below or reach out to us for more information about ways you can help.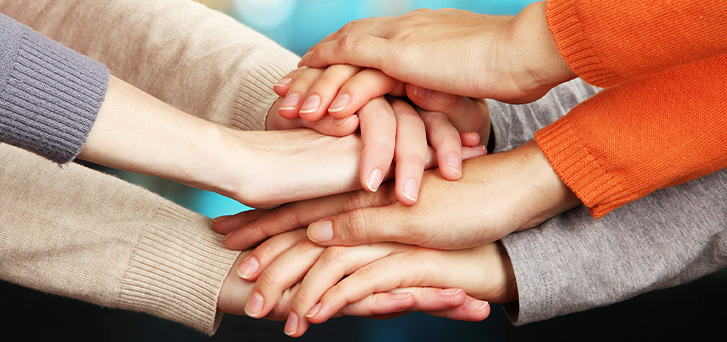 RCI works with retailers that provide you with savings while offering you the opportunity to make monetary donations in Lanham, MD. We also provide disability advocacy opportunities for those who want to help us decide how to assist developmentally disabled people. Reach out to us for more information about ways you can help us help others.
It Has Never Been Easier to Help
Please help us help people with disabilities when you shop online. "Giving Assistant" and "Goodshop" donate to RCI when you sign up and make online purchases from stores like Bed Bath & Beyond, Kohl's, Home Depot, Target, and many more.
Shop and Give
Giving Assistant allows you to support us and save money. You can sign up to donate 3-30% of purchases from your favorite online stores like Office Depot (6%), Staples (5%), and Joann (2%).
Chances are, you're trying to find good deals for everything you buy. Goodshop Fetch automatically identifies and activates the best coupons wherever you shop online, and RCI will receive a percentage of what you spend. From groceries and clothing to pet supplies and insurance, you save, and we benefit when you use Goodshop Fetch. Participating companies include:
Support Charities through Amazon.com
The AmazonSmile program is a simple and automatic way for you to support your favorite charitable organization every time you shop. The program offers you the same large selection, affordable prices, and easy shopping experience as Amazon.com. However, when you shop at AmazonSmile, they will donate part of your purchase to RCI.
Resource Connections is a private non-profit 501-(c)3 organization. All donations are tax-deductible.
Let's Partner Together
Be proactive about helping people with developmental disabilities that live in our community. Consider lending your talents as a member of our Board of Directors. Board members handle oversight, fundraising, and coordination of inclusive activities and events. Contact Audra Schor for additional details.
Employment Opportunities
Resource Connections offers a culture of excellence in a diverse work environment where you can make a difference in the lives of people with disabilities. EOE
Submit completed application and cover letter to Human Resources. Applications are only accepted for posted positions.

Coordinator of Community Services (CCS)
Seeking a creative, energetic professional to make a difference in the lives of people with disabilities as they grow and expand capacity for a personally-defined life of meaning and full inclusion. You will help to plan, coordinate, and then monitor services authorized by the Maryland Developmental Disabilities Administration. A genuine commitment to principles of self-determination for all people; knowledge of local community resources; strong written and oral communication skills; and ability to adapt in an active workplace are necessary for success in this time of national systems change.
A Bachelor's Degree in a human services field and relevant experience is required. Familiarity with Medicaid programs is a definite plus! Premium for Spanish/English or ASL fluency. Must have solid computer skills, as well as valid driver's license with good driving record and reliable vehicle. EmplApplication
IT Specialist
Seeking an experienced IT professional to provide onsite and virtual support for all IT operations. Position Description